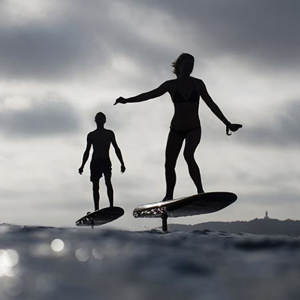 Ultimate Fliteboard Experience
This board provides a mix of adrenaline, pure joy, and a feeling of serenity all at the same time. You will be foiling in just under an hour in this beginner class
Wayne claims that after one Fliteboard lesson you will feel like a hero. Indeed, most people who try, are foiling in just under an hour, and addicted for life.
This board provides a mix of adrenaline, pure joy, and a feeling of serenity all at the same time.
During this full battery lesson in open water, you will get the basic intro to e-foiling, understand the dynamics of the board, and have one of our instructors with you full time.
Jet Board Limited is a certified Fliteschool.
Lessons include:
Instructor, safety briefing & personal coaching
Sports gear (helmet and impact vest, and wetsuit in case weather requires it)
Battery and board
Important: Lessons are the duration of the battery life. Battery life depends on water conditions, weight and riding style, and speed.
£240